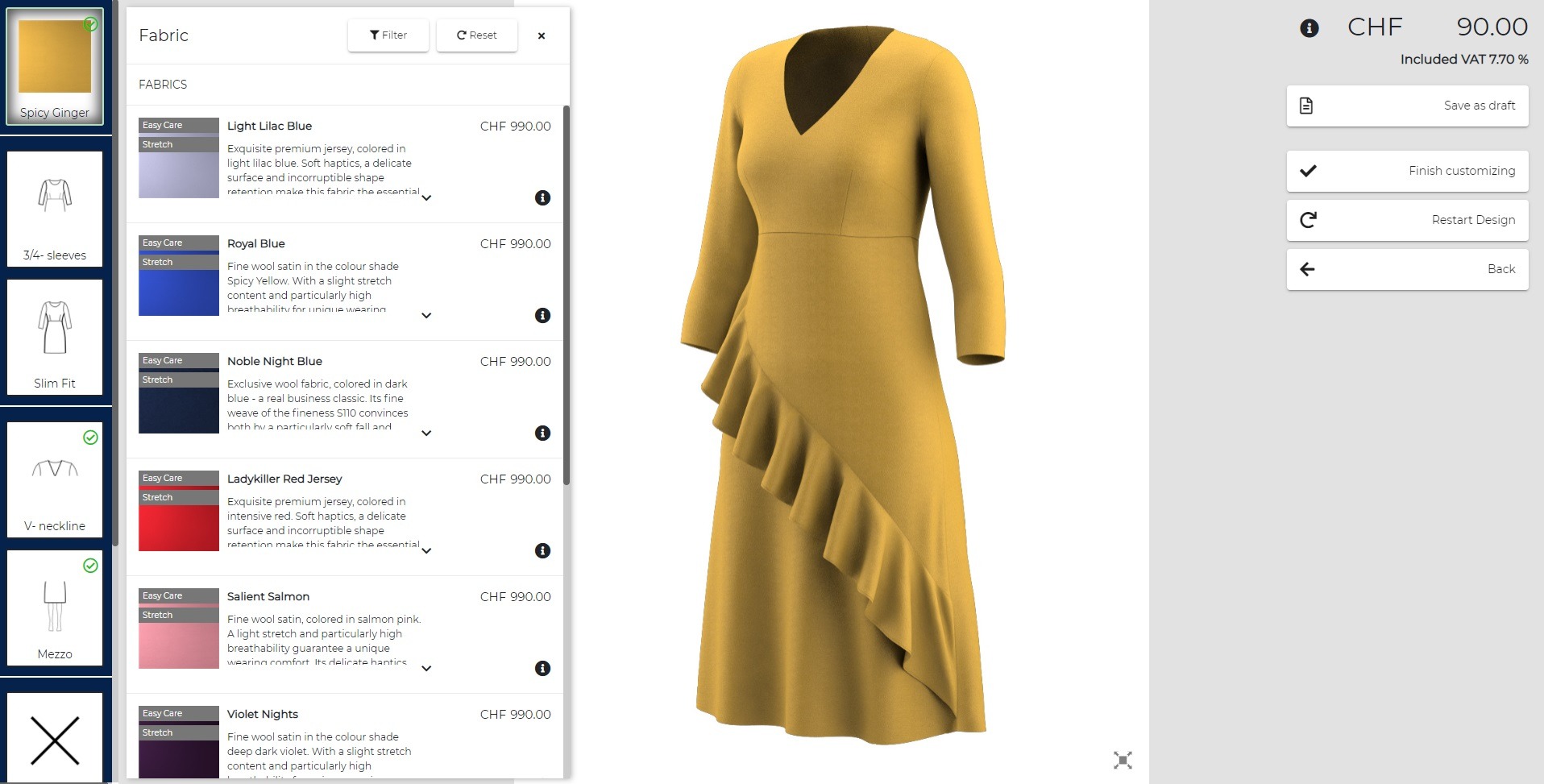 pod - Pattern on Demand®
The platform for suppliers and manufacturers of individual made-to-measure clothing. Clothing can and should be more durable and sustainable again.
Unique end-to-end solution!
Customer as a co-designer!
Let your customers put together their own articles according to function, design, fabric, colour, accessories – and body measurements.
Fully automatic marker making
You can now face the great challenge of how to convert the order reliably, quickly and easily into a corresponding markers for the cutting room with confidence!
What is your vision?
The clothing and fashion industry is in a state of upheaval. New business models are being developed to increase customer loyalty to the company. The personalization of a product is in the foreground. Such customization can cover various areas, from fabric selection, design and individual embroidery to manufacture made-to-measure. There is no question that such an individualisation of a product can only be realised economically with a high degree of automation. Thus, the digitization of processes is a priority in such a project. The topic of sustainability must not be ignored. The careful use of resources, environmental compatibility and the recycling of products are further central tasks.

The topic of sustainability must also be taken into account. The careful use of resources, environmental compatibility and the recycling of products are further central tasks – today and in the future. Because we are obliged to do so. To nature and to future generations.
After the last Texprocess, we decided to retire our existing B2B2C webshop and develop a new solution based on WordPress & WooCommerce. The result is a new configurator that can be easily integrated into an existing WooCommerce shop via a plugin. Configuraor wih...
read more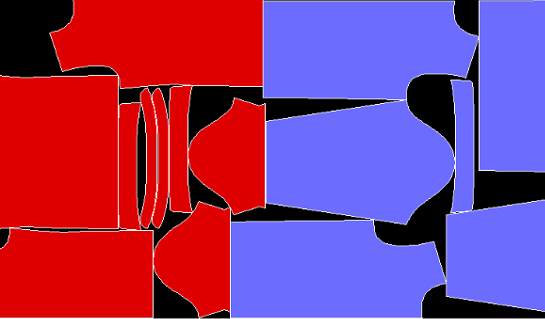 In the past, we focused on 1-to-1 processing of individual made-to-measure orders. Now we have extended the functionality so that several orders with the same fabric can be combined on one marker. Modern cutters are capable of cutting even long markers/layplans...
read more
Here you will find the latest update information of our platform separately for each application.
2021
New configurator
Plugin for WordPress and WooCommerce
2021
New command SBINFO REGMARKS
New command PIECE SETANNO
New command SBINFO SETARTANNO
Export 3D-Verzeichnisliste als CSV-Datei
2021
CSV-Import from Shopify based on Handles
Multi-Order-Maarkers/Layplans:
Combining several orders with the same fabric into one layplan – with assignment to a fabric role, so that fabric width and shrinking values can flow into the layplan accordingly.
2021
New Modul AMP based on Multi-Order Markers/Layplans
Your customer as a co-designer!

With "pod – Patten on Demand®" you are in the position to offer your customers the ability to design their own personal style of clothing in terms of cut, form, colour, and fabric. Your customer therefore becomes a co-designer and is able to create a clothing style tailored to their wish and measurement. You can now confidently tackle the considerable challenge of reliably, quickly, and simply converting an order into an appropriate cutting pattern or cutting pattern layer that can also be reproduced for follow-up orders!

This is because the platform we have developed is designed to allow for fully automated conversion of custom orders, starting from a batch size of just one unit, from a web shop order into a cutting pattern layer. As such, you can process your custom orders efficiently and securely..
Our brochure
You can download our brochure on the "pod-Pattern on Demand" platform via the following link. (August 2018)
Modular configuration

Depending on how you have designed your business model, you can use our platform accordingly! The modular functionality and scalability of the platform makes it a loyal companion from small start-ups to large companies.
Customization
Offer your customers a unique user experience
Configurator with Plugin for 
WordPress / WooCommerce
Our new configurator guides your customer intuitively and safely through the ordering process! The integrated visualisation – also in 3D – supports the customer in his decisions. The responsive design ensures a correspondingly good user experience on all end devices.
The plugin we developed for WordPress / WooCommerce offers you seamless integration of our configurator into the shop. 
The plugin is configurable whether you run a B2C or B2B webshop.
You can see an insight into the functionality of our plugin and the configurator here: "Fashion on Demand".
Then select in the menu above:
Customize Shirt for a 2D representation of a shirt
Customize Dress for a rotatable 3D representation of a dress (visualisation created by Tronog)
Customize Shirt 3D for a 3D representation of a shirt with the output of VStitcher by Browzwear
Alternatively, you can of course create your own webshop and have the orders imported and processed by our "pod – Patten on Demand®" via XML interface.
CAD-Control
Fully automatic marker-making
Enjoy the security of knowing that your Made-to-Measure orders will be reliably processed!
The fast and, above all, fully automatic processing of web shop measurement orders is the core task of our platform. The creation of the patterns or pattern layouts takes place in the CAD software GRAFIS®, which shows its particular strengths especially in the production of dimensional patterns and in Made-to-Measure confection. The control of the models by body measurements and parameters as well as the initiation of automated processes from the outside is carried out by "pod – Patten on Demand®".
Depending on the requirements and the number of orders to be processed per day, we offer different expansion stages of the software. So you get your tailor-made "pod – Patten on Demand®" platform!
For small companies, the software offers the possibility to manually enter custom orders without a web shop and then have them processed automatically.
Newly, the platform also supports the possibility of multi-order pattern layouts, so that several orders with the same fabric are combined into one pattern.
Production
Production papers and production tracking
The appropriate output for your production
Based on the requirements of your production, the layplans are output in the appropriate formats and information. Corresponding accompanying documents such as production orders or overviews help the production to process the orders.
Our platform also accompanies your orders through production so that you are always in the picture. Production documents and production tracking are further functionalities of our software.
In addition, all order data with the achieved material consumption can be made accessible to your ERP software via a transfer database.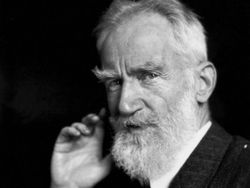 The only man I know who behaves sensibly is my tailor; he takes my measurements anew each time he sees me. The rest go on with their old measurements and expect me to fit them. Georg Bernard Shaw
Advantages and Benefits
Emotional connection of your customer as co-designer (customer experience)

Production "on demand"

Saving of time and material

Fast and secure processing of individualized made-to-measure orders

Reproducibility of orders

Knowledge and cutting sovereignty remain in your company

Easy to use

Multilingual

Scalable

Ready for use – rent or purchase

Supports sustainable production
A powerful platform!
From practice for practice. We have developed the scalable "pod – Pattern on Demand®" platform for you through the joint and interdisciplinary cooperation of partners, customers, garment and cutting technicians and IT specialists.
GRAFIS CAD Clothing

With the GRAFIS CAD software you have an innovative software for construction of clothing and technical textiles at your fingertips. Thus, you combine traditional operations for generating professional patterns for the clothing industry with the advantages of digital, effective and intuitive processes.

With GRAFIS clothing construction, unlike other CAD systems, you have the advantage of the construction principle. Each step is documented in a construction record and can be utilised again and again with different measurement charts (body measurements or finished measurements) to give you maximum control over your style development.

Further and detailed information about GRAFIS can be found directly under the following manufacturer link: GRAFIS
GRAFIS brochure
You can download the GRAFIS brochure via the following link.
References "pod – Pattern on Demand®"
Our customers offer high-quality and individualized clothing. You are active in the fields of sports, women's and men's outerwear and Thobs.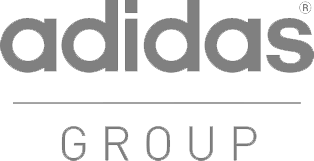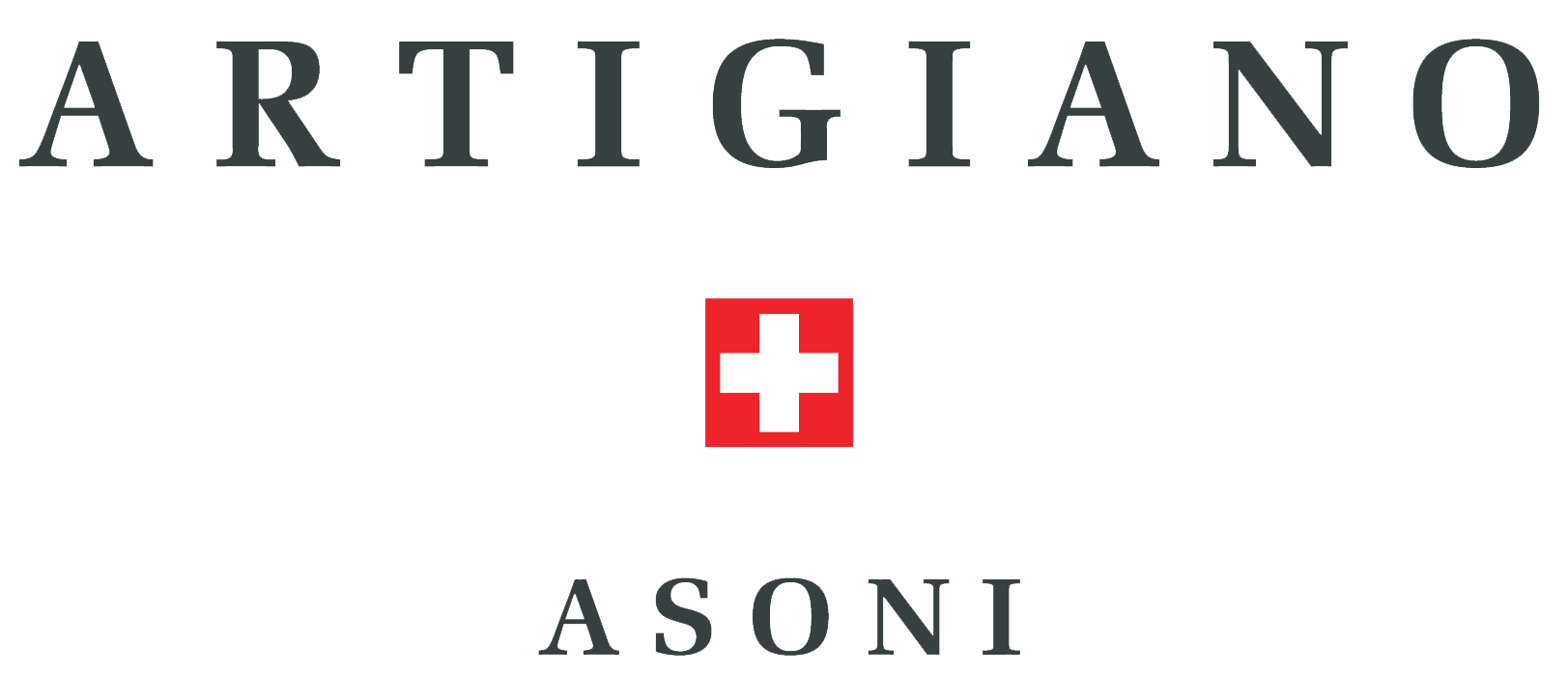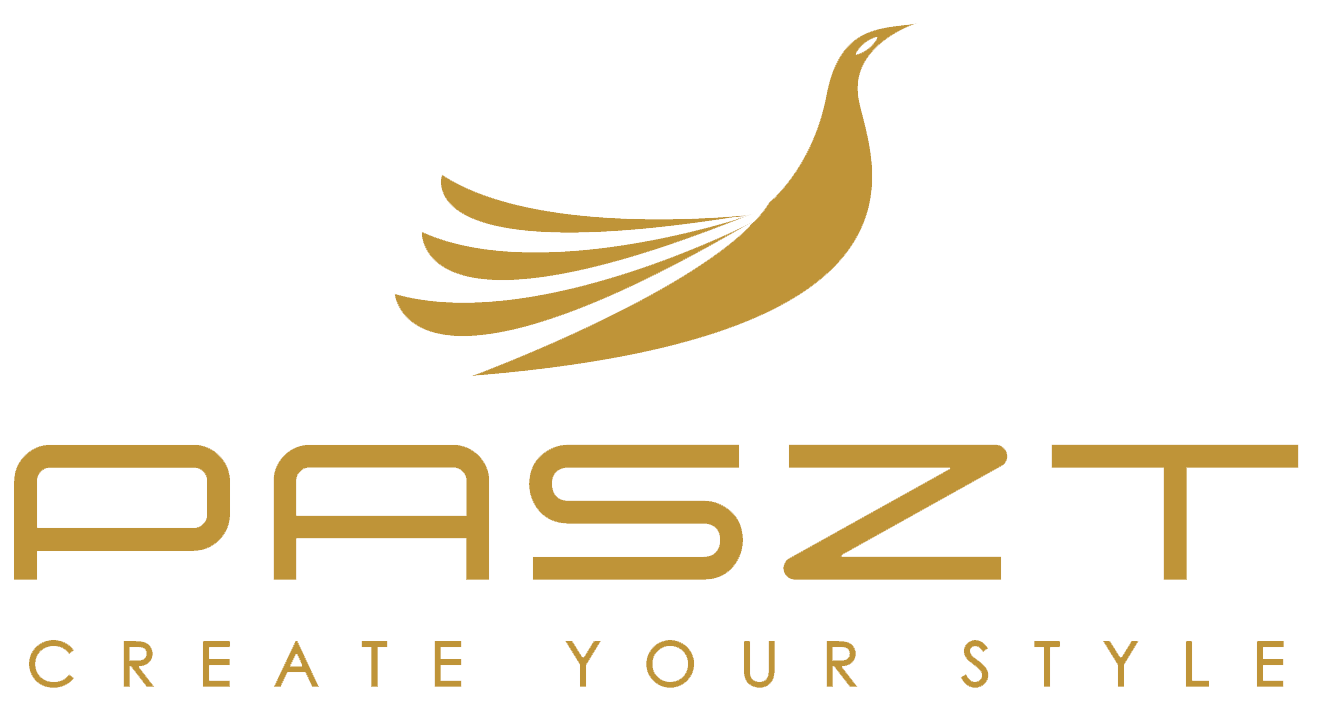 Do you have any questions about our product or services? Would you like a non-binding demonstration of our platform? Please contact us, we will be happy to advise you!